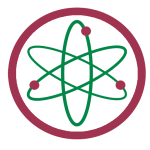 CohesionForce, Inc.
Job Title: Test Engineer 3
Reference: 23-004
Job Type: Full-time
Job Status: Interviewing
Date Posted: 01-04-2023
Location: Huntsville
Duration: Permanent
Company Address: CohesionForce, Inc.
Street: 101 Quality Circle
Suite: Suite 140
City: Huntsville, AL 35806
Website: http://www.CohesionForce.com
Job Description:
CohesionForce is actively seeking candidates for a Test Engineer 3 to become part of the engineering team in Huntsville, AL.
Responsibilities:
Perform test planning, monitoring, and test execution activities for program software. Collaborate with other stakeholders. Devise the test objectives, organization test policies, test strategies, and test plans. Estimate testing to be done and acquire necessary resources. Schedule the test for execution and then monitor, measure, control, and report on the test progress, the product quality status, and the test results, adapting the test plan and compensating as needed to adjust to evolving conditions.
Qualifications:
– Bachelors of Science in a technical discipline plus 5 years of experience, 3 years of experience with a Masters degree, and 0 years with a PhD.
– Must be able to work in a technical team environment characterized by frequently changing tasks, new priorities, and quick responses.
– Experience creating and documenting test plans/procedures, analyzing results, and creating reports.
– UNIX, Linux, and Windows operating systems.
– Agile
– C++, JAVA
– Active Security Clearance
Preferred Qualifications:
– Experience testing SW for performance and functionality based on requirement specification and ability to identify and document exact sequence of activities desired.
– Test lead role experience.
– CMMI Level 5 organization.
– Automated testing.