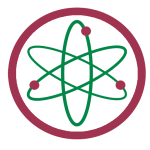 CohesionForce, Inc.
Job Title: Embedded Software Engineer
Reference: 23-006
Job Type: Full-time
Job Status: Interviewing
Date Posted: 01-04-2023
Location: Huntsville
Duration: Permanent
Company Address: CohesionForce, Inc.
Street: 101 Quality Circle
Suite: Suite 140
City: Huntsville, AL 35806
Website: http://www.CohesionForce.com
Job Description:
CohesionForce is actively seeking Embedded Software Engineer candidates to become part of our team in Huntsville, AL.
Excellent verbal and written communication skills are required and the ideal candidate will have demonstrated success collaborating within small to large scale programs. This candidate will demonstrate a broad skill set that is balanced between interpersonal and technical capabilities. Candidate will have an ability to operate in a team environment and collaborate across the sector business areas as required to accomplish the team goals.
Basic Qualifications:
– Bachelor's degree in an engineering, science, or technology degree with 1-5 years of experience, or a Master's degree in a related field with less than 1 year of experience.
– Experience developing embedded software solutions in C or C++ within a Real-Time Operating System (RTOS) (VxWorks, Greenhills, etc.).
– Excellent team orientation, oral and written communication skills.
– Strong interpersonal skills to communicate effectively with small technical teams.
– Ability to prioritize and adjust tasks to accomplish project results.
– Demonstrate adherence to applicable software development processes.
– Ability to comprehend and analyze complex problems and develop solutions.
– Agile software development experience.
– Active Department of Defense (DoD) Secret clearance.
Preferred Qualifications:
– Ability to multitask.
– Ability to work effectively in a fast-paced, team-oriented, development environment.