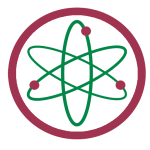 CohesionForce, Inc.
Job Title: Systems Engineer 3 or 4
Reference: 23-003
Job Type: Full-time
Job Status: Interviewing
Date Posted: 01-04-2023
Location: Huntsville
Duration: Permanent
Company Address: CohesionForce, Inc.
Street: 101 Quality Circle
Suite: Suite 140
City: Huntsville, AL 35806
Website: http://www.CohesionForce.com
Job Description:
CohesionForce is actively seeking candidates for a Systems Engineer to become part of our Engineering Team in Huntsville, AL.
This position requires the ability to define and convey desired system behaviors throughout the requirements development, software development, and software testing process. A strong background in the methodologies and tools used to develop complex system architecture products is required
Responsibilities include:
– Ensure the logical and systematic conversion of customer and product requirements into total systems solutions that acknowledge technical, schedule, and cost constraints.
– Perform functional analysis, timeline analysis, detail trade studies, requirements allocation and interface definition studies to translate customer requirements into hardware and software specifications.
– Well versed in Agile software development and performing collaboration between self-organizing cross-functional scrum teams.
– Conduct analyses at all levels of total system product to include concept, design, integration and test, installation, operation, and maintenance.
– Support technical planning, system integration, verification and validation, cost and risk, and effectiveness analyses for total systems.
– Management of requirements using IBM Rational Dynamic Object-Oriented Requirements System (DOORS).
Basic Qualifications:
– Systems Engineer, Level 3: BS degree with 5 years of experience; 3 years with Masters; 0 years with PhD.
– Systems Engineer Level 4: BS degree with 9 years of experience; 7 years with Masters; 4 years with PhD.
– Experience in data analysis, requirements development, modeling & simulation, or interface development.
– Ability to communicate technical information clearly to both technical and nontechnical personnel.
– Active/current security clearance is required.
Preferred Qualifications:
– Proficiency with either MATLAB or Mathematica.
– Experience with Air and Missile Defense or Command and Control.
– Applying statistical methods to datasets to characterize system behavior and optimize performance.
– Wireless point-to-point, point-to-multipoint, and multipoint communication devices, and systems.
– Database management systems including Microsoft SQL Server, SQLite, and/or MySQL.
– Agile Development lifecycle process.
– Experience with user interface design.
– Ability to use Microsoft Visio.