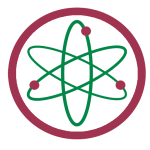 CohesionForce, Inc.
Job Title: Product Owner
Reference: 23-016
Job Type: Full-time
Job Status: Interviewing
Date Posted: 07-12-2023
Location: Huntsville
Duration: Permanent
Company Address: CohesionForce, Inc.
Street: 101 Quality Circle
Suite: Suite 140
City: Huntsville, AL 35806
Website: http://www.CohesionForce.com
Job Description:
CohesionForce is actively seeking candidates for a Product Owner to become part of our Engineering Team in Huntsville, AL.
Works with Product Management to understand stakeholder (customer) requirements. Assists agile team in use of good Systems Engineering practices authoring stories. Assists team in implementing capabilities by providing clarification on features and enablers. Manages team relevant interfaces to communicate updates to interfaces to the teams.
Responsibilities include:
– Responsible for accepting stories and validating they meet definition of done.
– Decomposes higher level requirements, epics, and capabilities into smaller manageable features.
– Authors features and enablers with good Systems Engineering (SE) practices.
– Performs requirements traceability between OSS, SRS (Features) and Acceptance Tests.
– Creates SE artifacts as required to assist product teams implementation of capabilities.
– Updates system model with SE artifacts and other designs to assist implementation.
– Updates Interface Control Documents (ICD), schemas and other documentation for interfaces relevant to the team.
– Assist Integration and Test (I&T) Product Team members in authoring, executing, acceptance tests.
– Assists with Formal Qualification Test (FQT) tests to assure that the right requirements are verified properly.
– Performs technical planning, system integration, validation, cost and risk, supportability and effectiveness analyses products.
– Performs analyses at all levels of the total system product to indlude; concept, design, fabrication, test, installation, operation, maintenance and decommissioning.
– Ensures the logical and systematic conversion of customer/product requirements into total systems solutions that acknowledge technical, schedule, and cost constraints.
– Performs capability analysis, timeline analysis, detail trade studies, requirements allocation and interface definition studies to translate customer requirements into HW/SW use cases and capability descriptions.
– Assists in development of requirements, ICDs and artifacts required to provide sufficient "what" for Product Teams.
– Assists in development and maintenance of the SEMP, SE Artifacts, and documentation.
Basic Qualifications:
– Bachelor's degree from an accredited college in a related discipline, or equivalent experience/combined education, with 5 years of professional experience, or 3 years with Masters; 0 years with PhD.
– Ability to communicate technical information clearly to both technical and nontechnical personnel.
– Active/current security clearance is required.